Here are some of our favorite new tech products hitting the shelves in 2019.
SuperTank: Long Lasting Portable Charger ($59 via Kickstarter)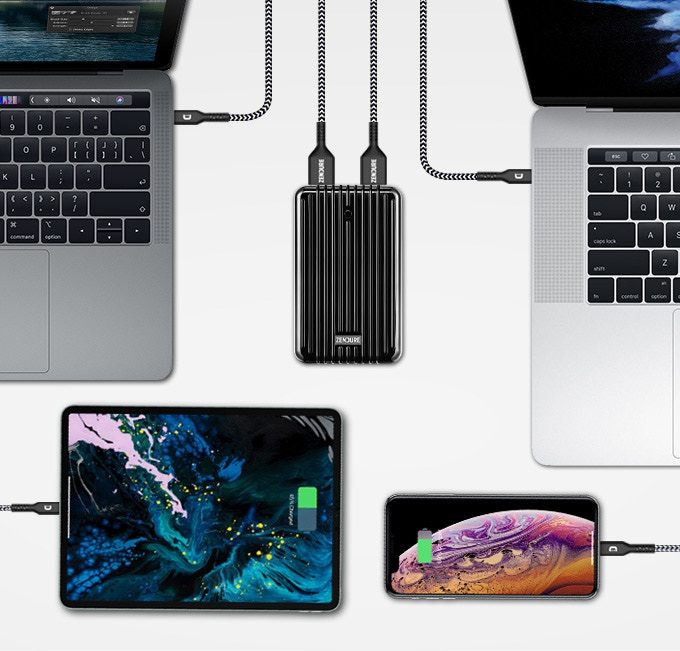 Who: No matter how long your phone or laptop battery lasts, it will eventually die. Whether you are a business traveler soaring through the skies from meeting to meeting or a wanderlust seeker who is editing photos on the go, the SuperCharger 4 is for you.
Why: This Kickstarter phenom fully charges in an hour and last for up to 7 days for all of your devices. The 27,000 mAh charger with dual USB-C & dual USB-A ports allows you to charger your MacBook Pros and other devices all week long. By the way, this Kickstarter was funded…within an hour.
Get it: Get yours today for only $59 on their Kickstarter page.
MOFT Invisible Laptop Stand - ($19 via Kickstarter)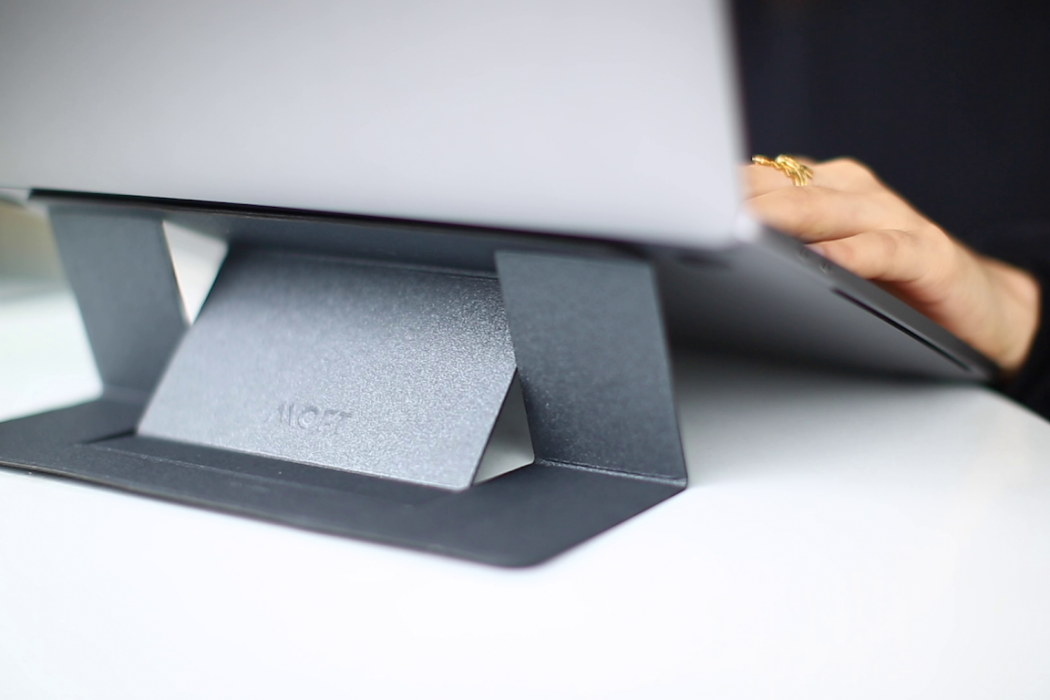 Why: If you find yourself hunched over your computer all day, it's not entirely your fault. Poor design of laptops force us to lean in to type. Maybe, you already have a stand for your laptop at work. But what happens when you are at home or on the go? That's where the invisible stand comes in. Applied via an adhesive to the back of your laptop, the built-in magnets allow you to unfold the stand and quickly assemble it on a flat surface. When your finished, flip it back and you'll never notice the ~3 oz attachment.
Who: If you love good design and hate clunky accessories, the MOFT Invisible Laptop Stand is for you. For the power workers who are doing work on the go and working off their laptops, use this nifty attachment to keep your neck and wrists from burning out.
Get it: For only $19, you can back their Kickstarter and get MOFT stand to end neck/back pain once and for all.
PowerUp Multi Device Charger ($129 via PowerUp)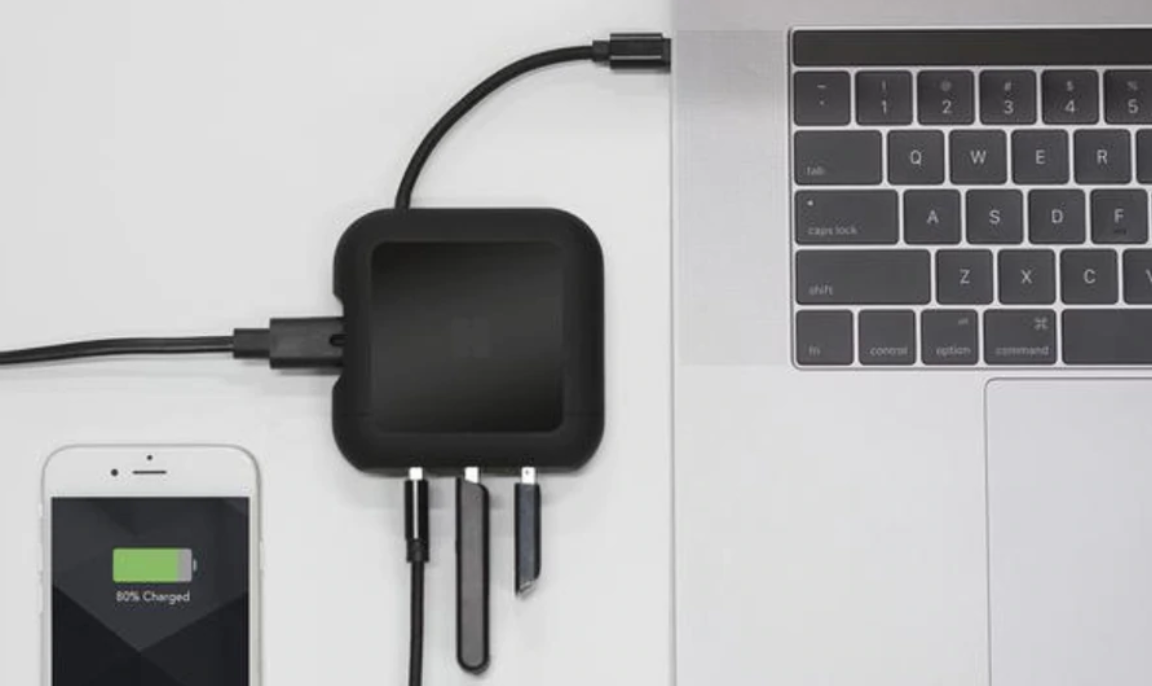 Why: Apple has released a new set of tech that has forced people to adopt the USB-C power supplies. If you are someone who plugs a lot of USBs into your MacBook, this is a big problem. The PowerUp Multi-Device Charger allows you to charger your laptop but also acts as a hub for all of your other devices. Avoid purchasing a USB plugin and consolidate your accessories to just one.
Who: For the Apple lover that has to have the newest tech but sometimes falls victim the "interesting" design choices the fruit has made over the years. For owners of the new MacBooks, this is a must-have gadget.
Get it: Purchase directly from their site for $129, this is a worthwhile investment for a multi-gadget, MacBook Pro-loving techie.
Enerqi Wireless Charger ($49 via Indiegogo)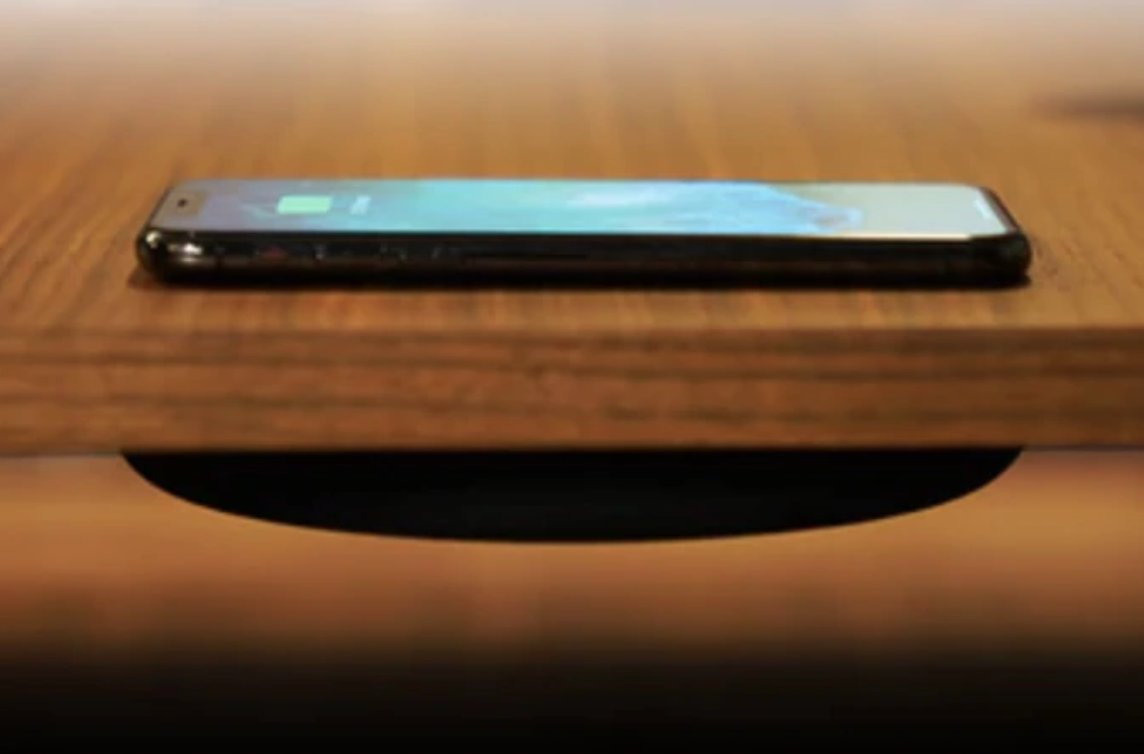 Why: If you thought the MOFT Laptop Stand was invisible, the Enerqi Wireless charger has something to say. Enerqi offers under-the-table fast wireless charging through thick desk and table tops. Charge your phone on any surface and remove stands and wires from the mix.
Who: For the minimalist in your life that is not afraid to adopt new tech. When your guests ask if they can charge their phones, blow them away by saying you can simply place it on the table. Great for anyone who has a newer generation phone compatible with Qi-Wireless charging technology.
Get it: Starting at $49 (competitive for the high end wireless charging space), you can take home a truly invisible charger from their Indiegogo page.
Trekz Bone Conductor Headphones ($99 via Amazon)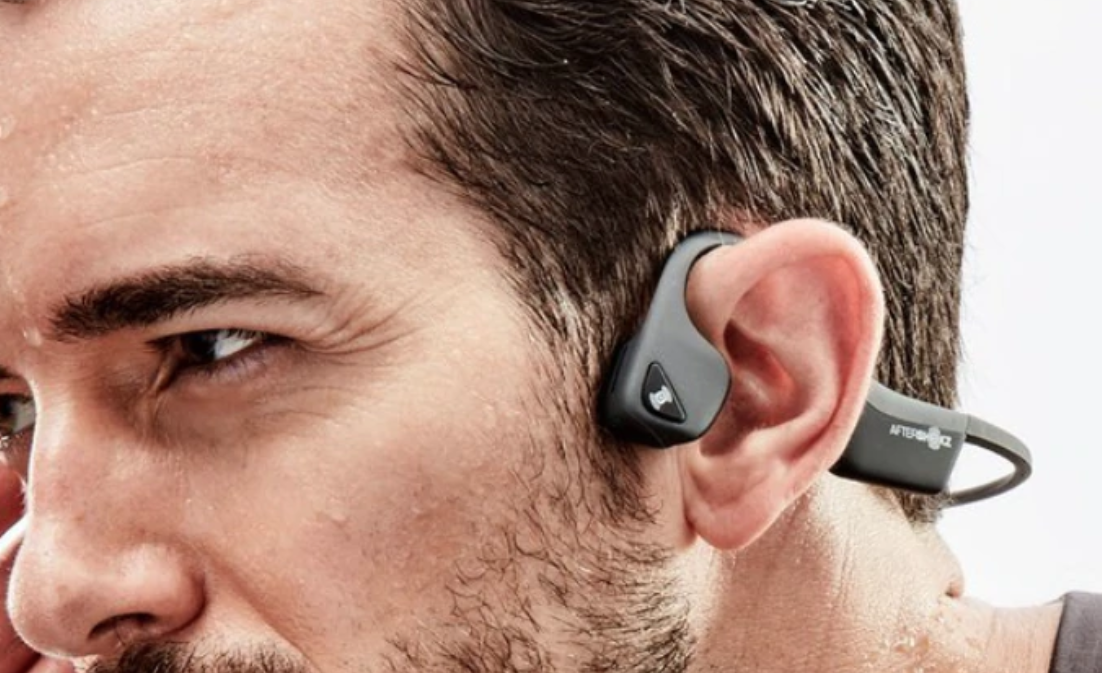 Why: For those who aren't familiar with bone conductor technology, this new advancement allows you to listen to music through your cheekbones instead of directly through your ears. This allows you to keep your ears completely open and maximize situational awareness for ambient sounds. Designed for long-wear, these lightweight headphones sit neatly above your ears to allow for continuous music or phone calls.
Who: Never worry about your ears overheating from large noise cancelling headphones or constantly having to take your headphones out to have a conversation. Great for your commute, daily calls, listening to music at work or pumping up the jam while you are exercising. The headphones aren't truly noise cancelling so if that is what you're looking for, I'd recommend looking elsewhere.
Get it: For the fair price of $100, you can cop a pair of these headphones and start living "bad to the bone".