It's always important to invest in products with good design and functionality that you use everyday. For those like me, my laptop is a key part of my day, both for work and for play. The case that you choose, if you so dare, is a big purchase to be able to protect your laptop and flex your creative muscles.
As someone who has had two different laptop screens crack, a laptop case for me is a necessity. My old case served me well over the past two years, but after some wear and tear, I need to get an upgrade. Looking for something that wasn't too bulky, could protect my laptop and look good doing it, I came across GIMMESTONE.
The Europe rooted company is made up of a team of dreamers. They set out to create simple, minimal and robust products. And so the idea of Real Stone Accessories was born.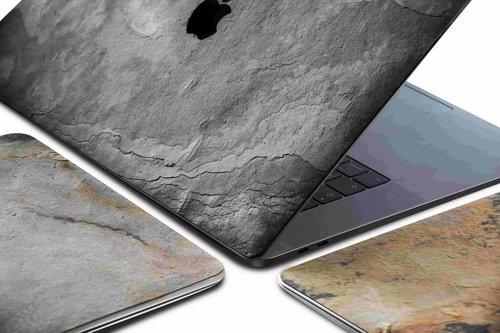 GIMMESTONE creates a line of laptop, phone and tablet cases made from natural slate stone. Using flexible backing and the latest in 3M adhesive technology, the Stone Skin takes the best of nature to make your tech one of a kind.
MY REVIEW
Real Stone Macbook Cover (MacBook Pro Retina 13'' (2012 - 2016) ($89.00)
At first, I was caught off guard with how thin this case was. The package came in a small document style envelope. From the pictures I was expecting something a bit more robust. Lining up the adhesive case with the right spot on your laptop takes some time and precision, but important to get right. Over time, I've come to really enjoy the thin composition of the case as opposed to the bulkier case I had before.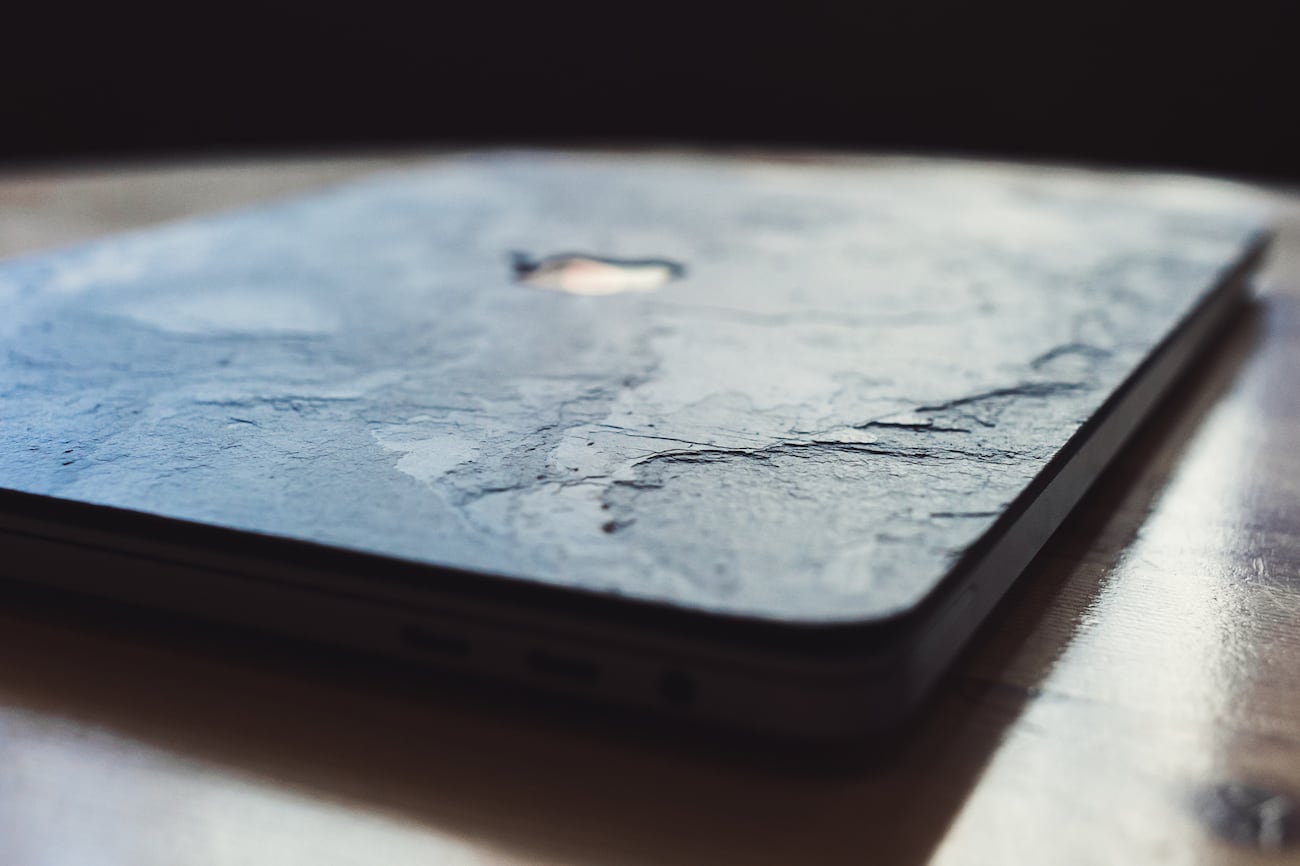 Of course, the coolest part about this case is the stone. And it delivers on it's promise. The stone exterior has incredible detail and a tactile composition that will make you want to constantly brunch across its face with your hands. They say every piece is unique, but for my set, I couldn't be happier with the rigid, finely crafted case.
I would definitely recommend getting both the top and bottom of the case ($20 more).

The case only covers the top and bottom of the laptop, leaving the sides open, naked to the world. My last case had snaps that covered each of the sides, so it was a bit of an adjustment but I've come to enjoy the lack of side panels.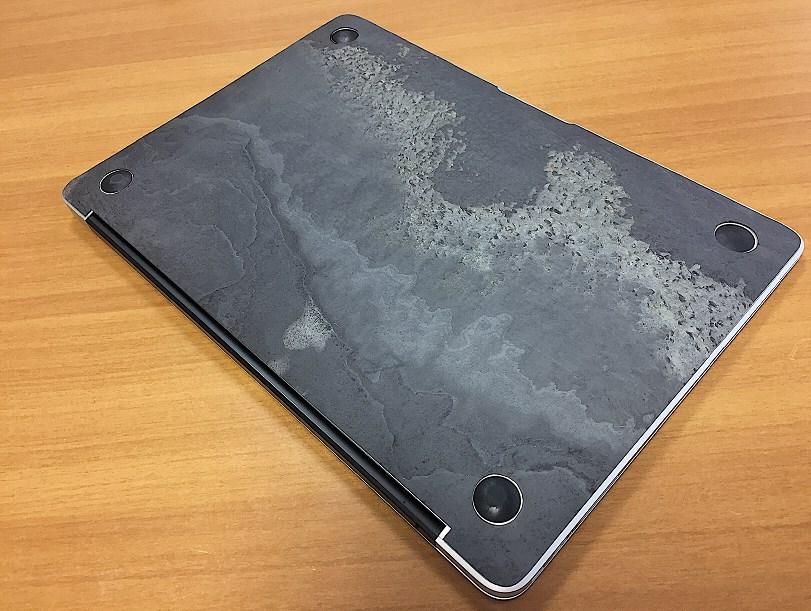 Note: I received this as a gift and was told by the recipient that there was some difficulty with the shipment. The product is being shipped overseas, so I would recommend making sure you have ample time to anticipate any difficulties.
Overall, I would definitely recommend this product. At a reasonable price point of (~$89), this is an excellent gift for anyone who appreciates good design and uses their laptop often. While I can't vouch for the phone and tablet cases, if they are similar to the laptop cases, I would likely recommend those as well.
Ordered one of your own? Let me know what you think in the comments!