I update the site with the latest products and gadgets I can find, striving to provide value to my fan base. I saw a recent ad on Twitter promoting a blog with less than useful products from Amazon. The piece, rightfully so, was torn apart as the clickbait it was.
As the entrepreneur in me, I saw this as an opportunity to share some products that I use and could be helpful to you. I hope you enjoy this list and these products, if helpful, improve your life as they have for me.
1. The Carry On Connector by Stuart Lau ($30)
This is by far one of the best products I've ever purchased. Whenever I travel, I never leave for an airport without this velcro-d onto my bag. I tend to pack pretty heavy, jamming as many last minute items into my backpack. I often only travel for a few days so I rock an Away Carry-On. With the connector, I never have to worry about the strain of my backpack on my shoulders. The hook allows me to rest my bag while I wheel it around. This is also great if you have a jacket OR a bag from the newstand full of goodies.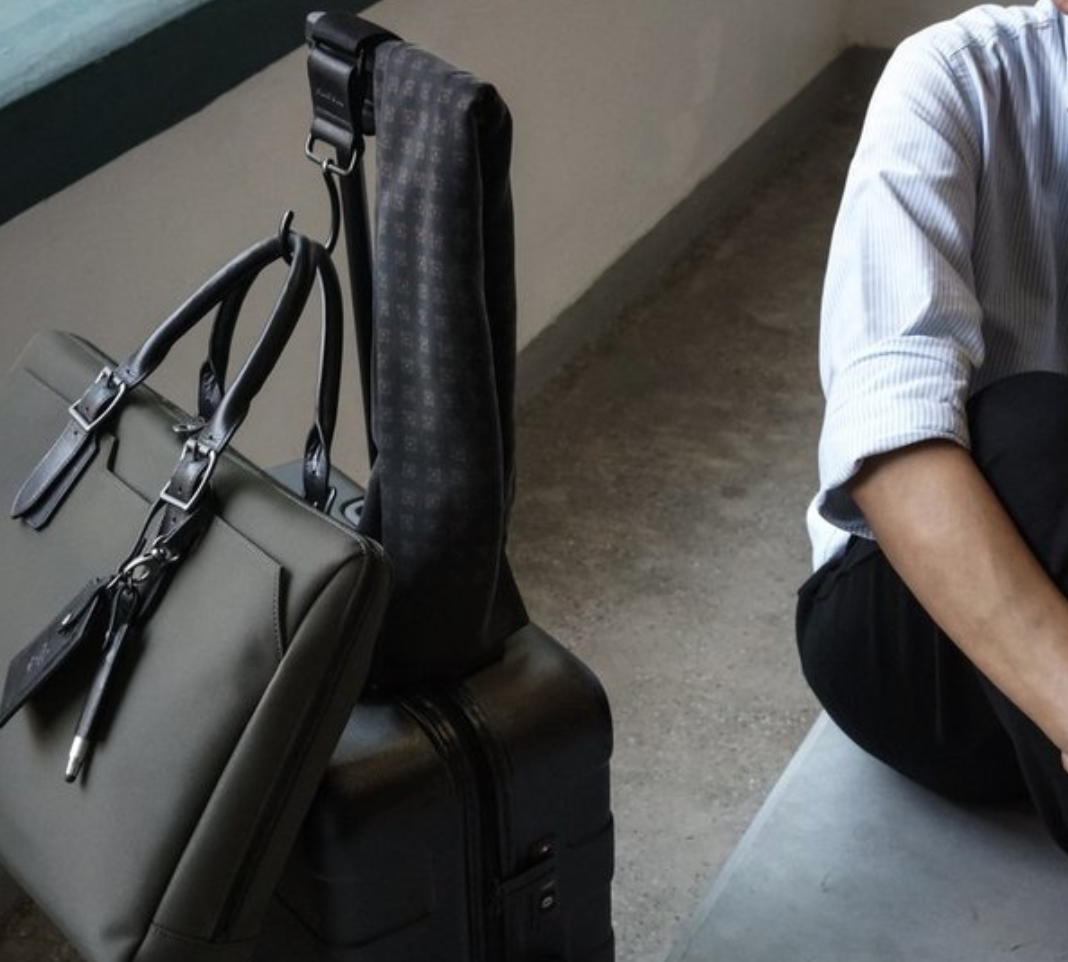 2. Ultimate Ears WONDERBOOM Bluetooth Speaker ($75)
I am a huge music fan and love to listen any opportunity I get. While my college days are behind me, I still try to get outdoors to blast music or listen to Spotify while I am in the shower. I've had JBL speakers in the past that I've kept in my bathroom but once steam from the shower got into the charging port, it was dead meat. Then I tried the WONDERBOOM. This speaker is awesome. The sound is great and the waterproof capabilities are clutch. Easy to transport and conveniently has a loop to hook on to your bag. If you are looking for a Bluetooth speaker, don't skimp on the first results of an Amazon search and invest in something like the WONDERBOOM.
3. Magnetic Face Mask ($33)
I've spent the past few winters on college reunion ski trip to Colorado. Colorado in January and February is quite cold. I was looking for something that could act as a face mask but wouldn't result in my goggles fogging up or me overheating. This magnetic face mask has been a delight. Super easy to pull down and up throughout the day. Highly recommended for avid skiers or snowboarders.
4. 12-Slot Watch Box ($40)
I started wearing watches in college and kept running into the same problem: my watches would disappear. Whether you want to blame the disappearances on a conspiracy theory or my college-age incompetence, I realized it was because I didn't have one place to keep them. Enter a watch box. My watches always found their way home and now had a stylish domicile to rest their hands. From a gift perspective, I think this makes a great one. They are relatively inexpensive, great for watch collectors or watch collectors-to-be and are easily customizable if you want to add a special touch.
5. Shower Soap Dispensers ($42)
As I've written about here before, I hate clutter in the bathroom, bending over to pick up my shampoo bottles and that extra effort to squeeze out the last drop. The solution? Hotel-style shower dispensers. If you want to feel clean and boujee this is the way to do it. This will quickly clean up your shower space. Easy to tell when you're running low, you'll avoid bending over 4 times per shower. One note: make sure you properly fasten this to the wall. I love this product but on multiple occasions, this has literally come crashing down in my shower. Invest in some crazy glue and be ready to scrape it off the wall before you move.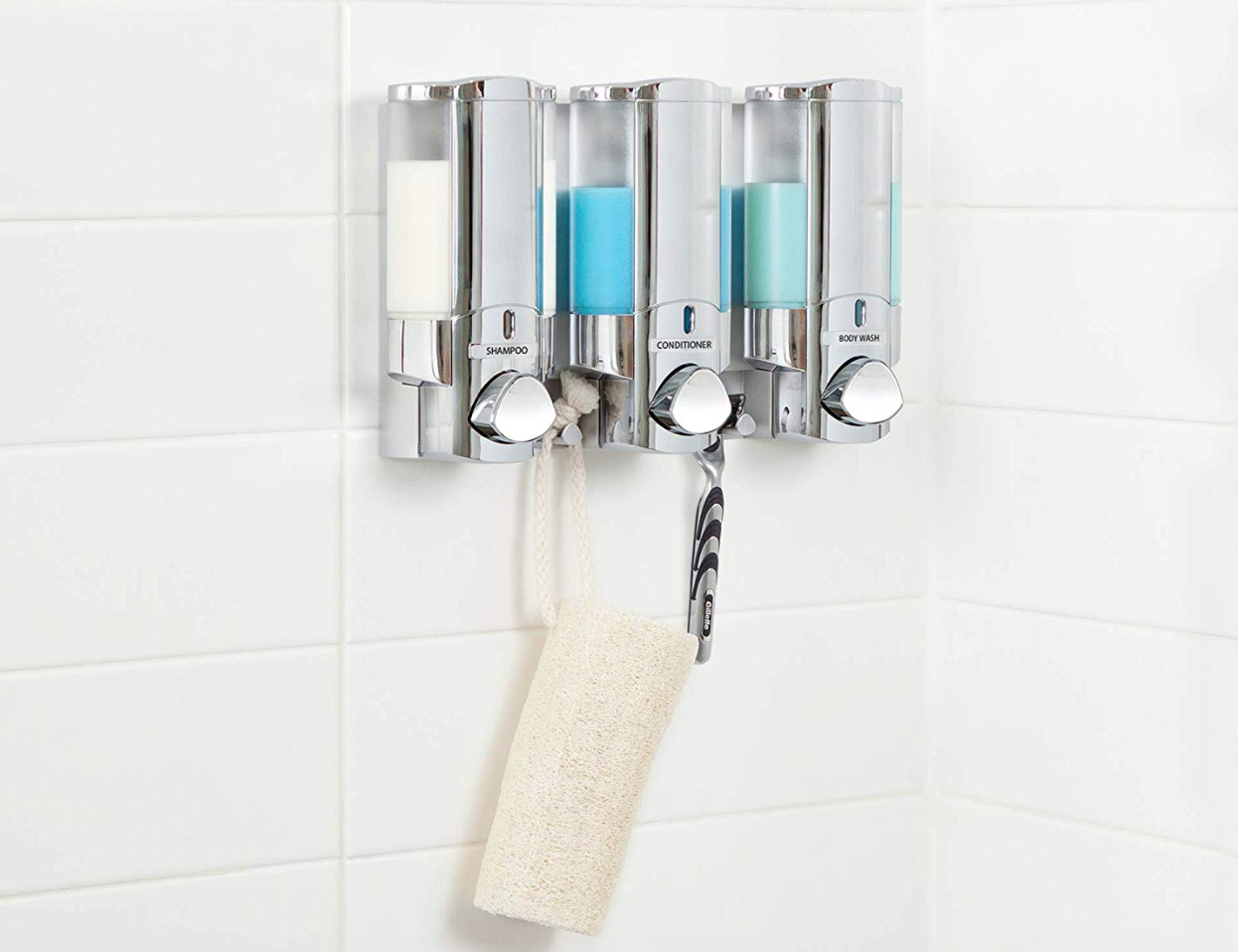 6. Mens Thermal Base Layers ($33)

Winter is coming. I am always cold. Growing up in the house of someone who kept the temperature at 65 degrees, you'd think I would be adjusted by now. No, I have not. Up until this year, minus the 5-year stint I did in Florida, I have suffered through it. It wasn't until I was stocking up on gear for an upcoming ski trip did I discover the Meetyo Base Layer set on Amazon. I haven't had the best experience with unknown brands on Amazon, something they have improved on over the years but they've recently proved me wrong. During last season, I hardly took this base layer off. It isn't too tight like some Under Armor products. It has a nice fleece lining. I would wear it under jeans, under sweater, to bed, etc. If you're someone who runs cold, I definitely recommend this inexpensive set.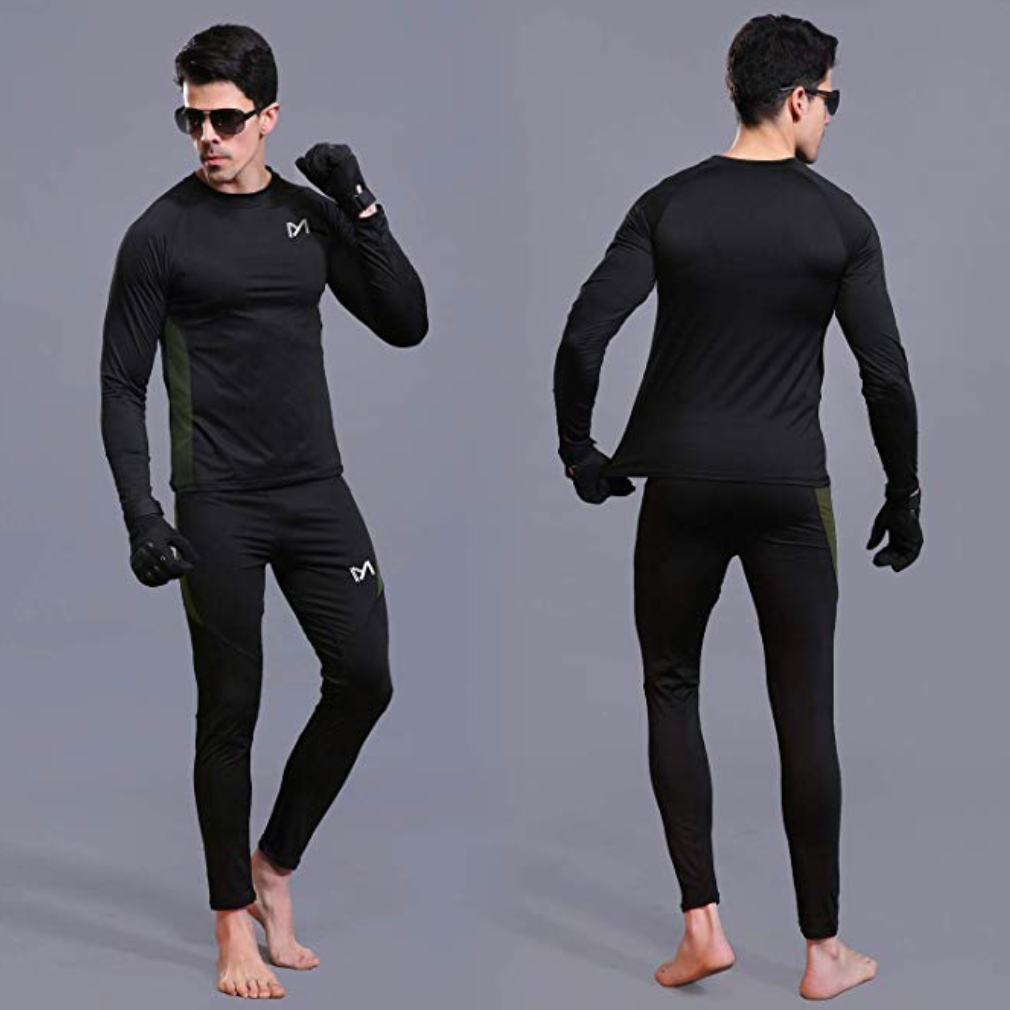 7. AfterShokz Air Open Ear Bone Conduction Headphones ($112)
To say the headphone market these days is saturated is an understatement. In a world full AirPods, Beats, and Vistas, where do you turn? Call me a Robert Frost because I took the road less traveled. First off, I am not a fan of in-ear canceling headphones unless I am traveling. Based on my track record (see story about watches above) I feel like I'd likely lose those so let's cross any pods off the list. The next item on list? I hate taking my headphones in and out to hear what someone is saying or what is going on. So what did I do? Enter AfterShokz. I had heard and seen Bone Conduction technology but hadn't seen it in practice. My dad had a pair and after trying them I was instantly hooked. The headphones are comfortable and sit just in front of your ears. The sound quality is very strong and pausing/playing music is a breeze. The battery life is solid which can be annoying with cheaper wireless headphones. The only caveat, which I alluded to above is these aren't good for cases where you want to cancel out the noise. The roar of an airplane engine or hum of an escalator can make it difficult to hear music clearly. Otherwise, these are a great everyday wear addition for people on the go.
8. Over The Door Hamper ($8)
This isn't as life changing as some of the other products on the list but if you are tight for space in your house or apartment this can be very useful. An over the door small hamper is great for conserving space. If you are the type of person who throws their clothes on the bathroom floor before getting into the shower like me, this will help keep your floor sock-free. Like they always say, a full hamper is a happy life.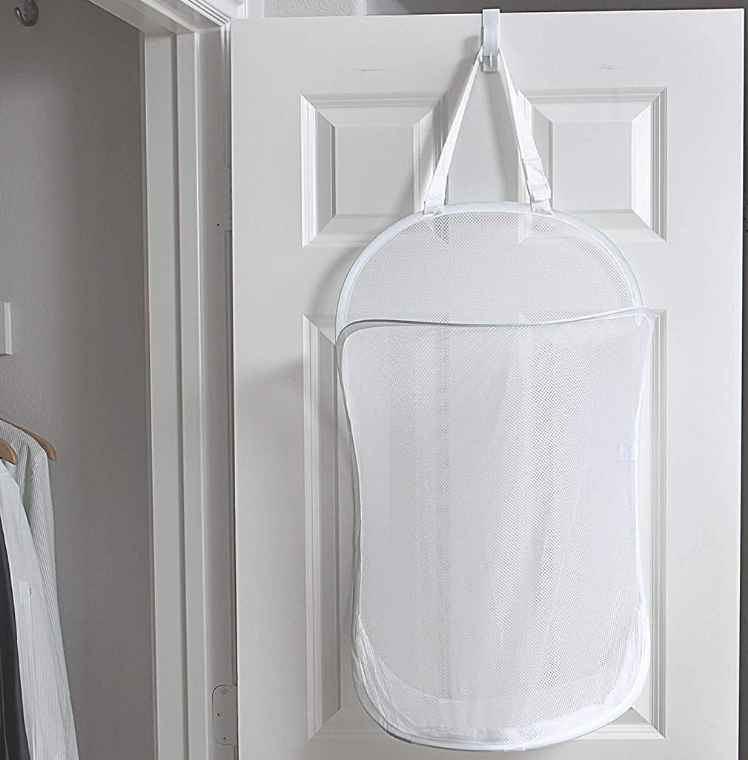 9. The Side Winder MacBook Charger Holder ($28)
I love my MacBook. I hate my MacBook charger. Going from work to my home to coffee shops, the tangled cords drives me insane. Luckily I wasn't the only one frustrated with this because the lovely people at Fuse Reel created this hack every Mac owner needs. The Side Winder allows you to wind your charger up in a neat little reel. When you want to uncoil, simply pull each cord in opposite directions. When you need to back up, turn the winder and your cords will fall back into place. A space saver that is perfect for everyone who owns a MacBook.
10. Dr. Scholl's Gel Insoles ($11)
If you are someone who is on your feet all day or you have a big trip coming up, I can't recommend gel insoles enough. Another product that isn't the coolest. I have to say buying these before a big sight-seeing trip in Europe completely changed my day. Instead of my feet or back hurting and wanting the cut the trip short, I was ready and game for the whole day. This is also a great purchase for shoes with soles that are wearing down and you want to make them last a little bit longer. For only $11, you could be gellin'.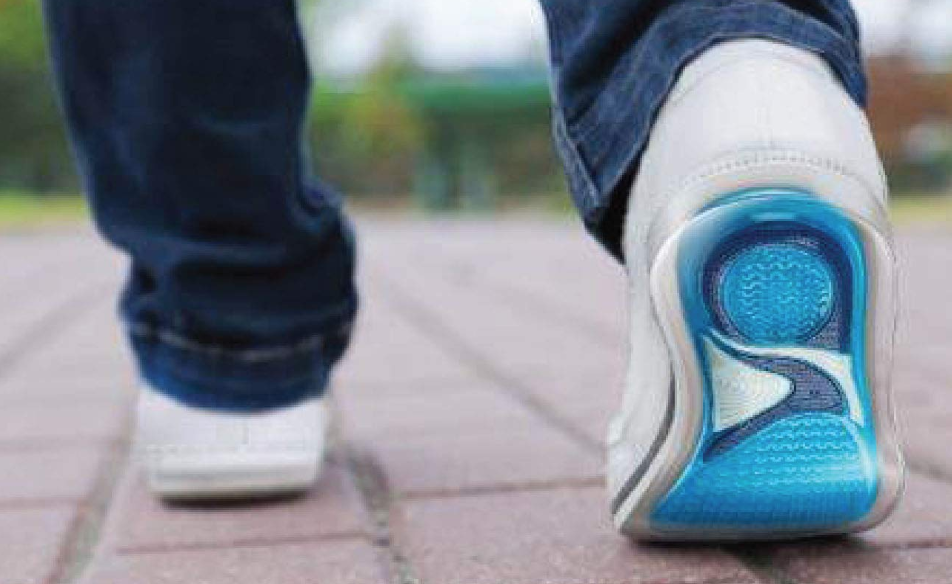 11. Sherpa-Lined Sweatpants ($36)
Another great product for the warm-blooded. Sherpa-lined sweatpants are great for cold-weather cities and comfortable lounging. These were pretty clutch to have this past winter in DC. Good for coffee runs or different errands where you don't need to fully bundle up but want to stay cozy. Note: they run a little big.
12. Sklon Ski Strap and Pole Carrier ($19)
Okay, this one is pretty specific to skiers so if you don't ski, I won't be offended if you scroll through to the next. For skiers that stuck around, I think this product will be super helpful. I go on a ski trip every year with some friends where we have a condo walking distance to the mountain. For this trip specifically, we store our skis and boards in the condo with us. That means we have a 5-15 minute walk to the mountain depending on where we are located. Carrying skis is a little bit of a pain so I sought out a solution. That's when I found this carrier set. Just a few simple velcro straps make carrying skis a breeze. They are a little bulky once you take them off but I never seem to notice them once they are tucked into my jacket. The best is the end of the day when you're exhausted. The straps can rest on your shoulder with the weight evenly displaced instead of carrying them with the full weight on your arms or shoulder.
13. Dirty Clean Dishwasher Sign ($7)
Are the dishes clean or dirty? I never know and you probably struggle with the same problem. With this simple product I always know when the dishes are dirty or the dishwasher needs to be emptied. Definitely recommend!
14. Sengled Smart Light Bulb Pack + Hub ($100)
I am definitely late to the smart light bulb game, but I finally go around to it. Once I had it setup up, it changed my life. I never have to get up once I comfortable in my bed to switch all the lights off. I can dim the lights to my preference even if the switch doesn't have a dimmer. I can turn the lights off if I forget to after I leave. And I didn't break the bank with the purchase. I'd say that's a pretty good deal for your value.
15. Solo Duane Hybrid Briefcase Backpack ($35)
One of my biggest pet peeves is when people wear backpacks with suits. Have some respect for yourself, smh. I understand that it is logistically hard to transfer over your stuff each time your attire toggles between professional and casual but thankfully there is a solution. I purchased this backpack back in 2017 so that I could have something stylish yet functional. I really enjoyed it and only stopped using it after I broke the zipper trying to jam too many things inside. Almost 3 years of use is pretty solid. I was able to seamlessly convert the pack into a briefcase for client meetings and back to a backpack for more casual days. I'd recommend this for anyone entering the workforce looking for a solid backpack.
I hope you enjoyed this list of products. I've really seen a lot of value from the items shared above and if you run into the same problems I do, I think these will be very helpful. If you are looking for more solution-driven products, check out the Life Hacker section of the site. We also have a Last Minute Amazon section if you are primed for a Prime purchase.
Have a product you love from Amazon? Leave a link and your story in the comments.