Whether you're being crushed under the weight of Sunday Scaries or simply need to slow down a bit, these gifts can help you get to a better place mentally. Now more than ever we're faced with thousands of decisions every day that impact the day-to-day and the long-term. It's important to practice mindfulness and, in this case, mindful gifting (trademark pending).
1. Sunday Scaries CBD Gummies (Sunday Scaries - $39)
You've heard all the craze about CBD so why not give it a try? Sunday Scaries (incredible branding) offers one-time or monthly shipments of gummies to keep you right regardless of how dreadful your Monday will be. They have a vegan option as well (Vegan AF CBD Gummies).
2. Morning Meditation Mug (UncommonGoods - $35)
This labyrinth-inspired mug lets you get lost in your morning coffee. Start your day by reconnecting with your senses as you sip from this meditative mug. As you taste your favorite brew and breathe in its aroma, you can trace your finger along path that winds around the handmade cup's stoneware surface. Labyrinths in this coiling shape have been used for centuries as a form of meditation, and this one can serve as a spiritual pick-me-up any time during the day.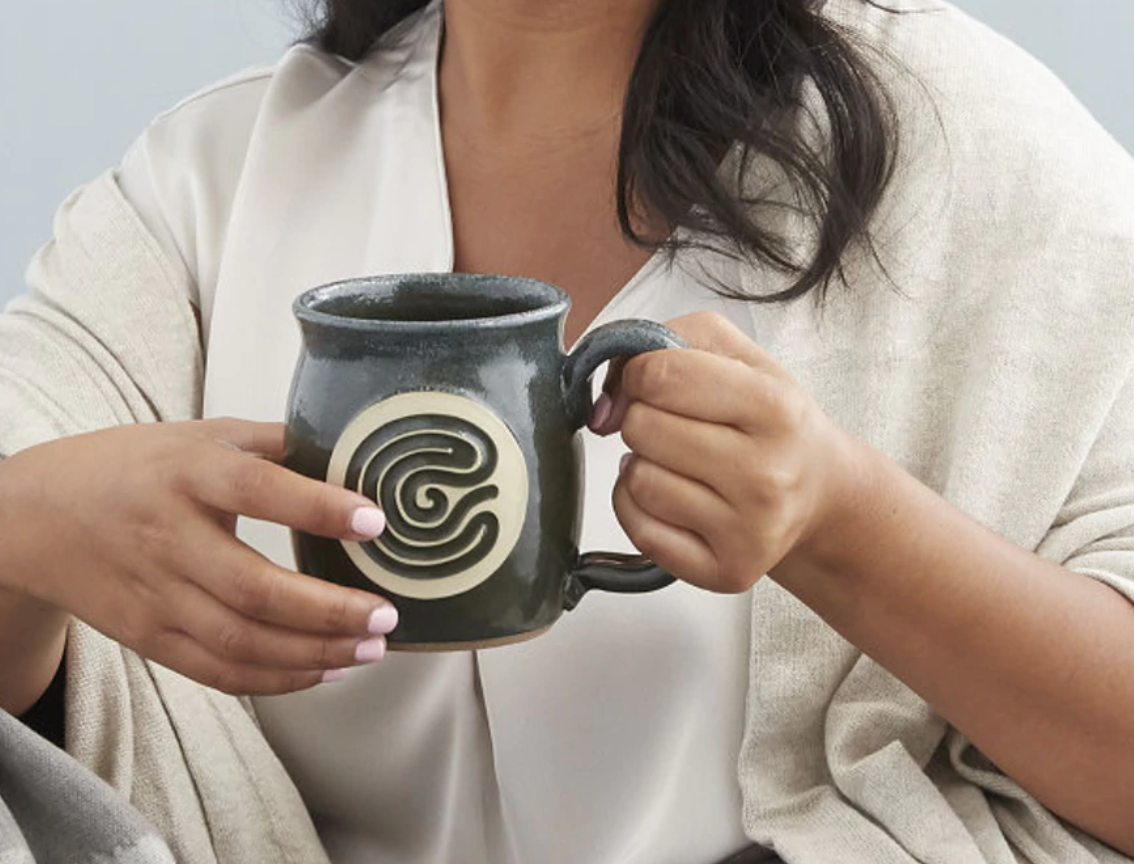 3. Aromatherapy Heatable Slippers (The Grommet - $48)
Ready to sit back? These heatable slippers are the perfectly relaxing finishing touch to help you warm up and unwind. The insoles are filled with organic lavender and flax seeds. Pop them in the microwave, then put your feet up and enjoy a toasty, aromatic treat-yourself moment.
4. Lord Jones High CBD Formula Body Lotion (Sephora - $60)
CBD can also be used for healing things other than your crippling anxiety. This restorative, extra-strength lotion contains CBD for a restorative, soothing effect, shea butter for natural vitamins and fatty acids to nurture and moisturize skin, and menthyl ethylamido oxalate for a long lasting cooling effect. This vegan product is good as a hand lotion, skin hydrator, high heel support, post-sun smoother and more. Pick some up for a friend and they'll love you for it.
5. Pine&River Cooling Weighted Blanket (Amazon - $78)
When it comes to mental health, don't weight. All jokes aside, a weighted blanket is an excellent gift for someone who needs to decompress after a long day. Summer heat getting to you? This blanket is made from bamboo which will help regulate your body temperature. Great for people who have trouble sleeping during warm months.
6. Desktop Punching Bag (Amazon - $20)
POW! If you're friend is the type to crush a class of Soul Cycle as a decompresser, this desktop punching bag is perfect. Great for coworkers, they will become the Rocky of handling stress. (Make sure it is securely fastened to the surface before striking).
7. Bread Pillow (Amazon - $29)
Everyone wants to "get this bread" but does anyone take into consideration the mental strain grain chasing can have on someone? Get this bread and hold it tight; a pillow for your hustle-driven friend. They can relax knowing the pastry has been procured and all is well.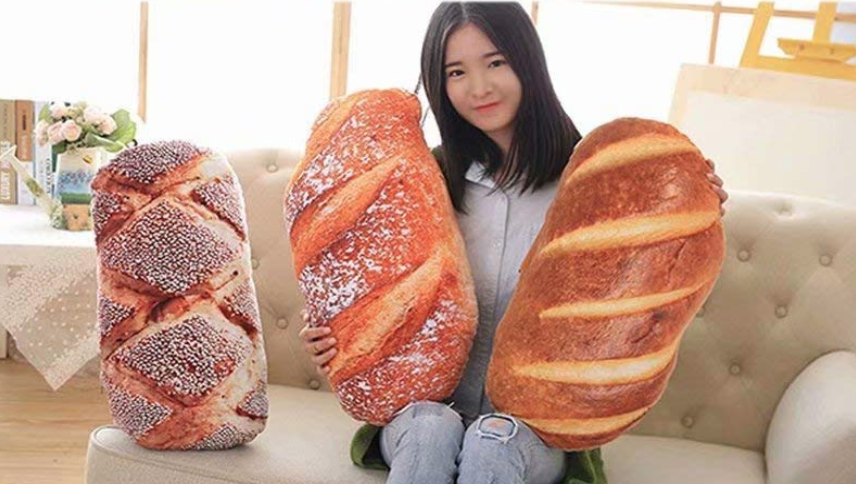 8. Pimple Popping Toy (Amazon - $11)
Last but not least, the Pimple Popping Toy. Do you have a friend who is obsessed with popping pimples? Do they grab your face every time they see a blackhead? Do they constantly send you Dr. Pimple Popper videos? Well boy do we have a gift for you. Help them channel their pimple popping pleasure with this relaxing activity.